The Fondazione Silvestro Marcucci - ONLUS was created in the year 2006 in Lucca, to honor the memory of Prof. Silvestro Marcucci, who suddenly passed away in the evening of December 26th, 2005.
Prof. Silvestro Marcucci, prominent expert of Kant and the kantianism, has left a vast collection of monographies, manuscripts and notes. Of interest is also the correspondence with philosophers and researchers of known reputation of his times.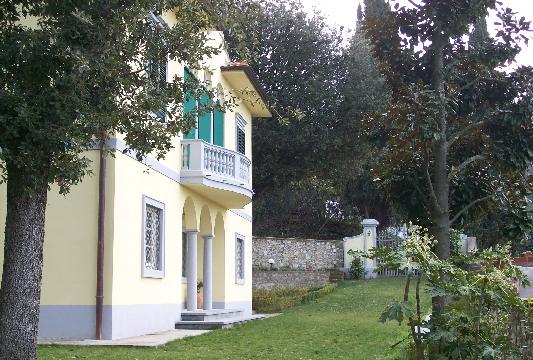 The Foundation seat in Quiesa
To avoid the lost of this vast cultural heritage and to make it available to all interested researchers, it has been decided to create this Foundation, located in Quiesa of Massarosa (Lucca), birth village of the Professor.
---
International Award "Silvestro Marcucci", 2nd Edition: award ceremony, Saturday, February 24, 2018
On Saturday, February 24, 2018, at 17:00, in the Sala "Mario Tobino" of Palazzo Ducale, in Lucca, will take place the award ceremony of the International Dissertation Award - Fondazione Silvestro Marcucci, 2nd Edition, granted to Prof. Stefan Klingner, with the participation of: Prof. Raffaello Nardi, President of the Accademia Lucchese di Scienze, Lettere ed Arti, which has co-financed the award, Prof.ssa Franca Casali, President of the Fondazione Silvestro Marcucci, Prof. Luca Fonnesu, President of the Società Italiana di Studi Kantiani. Prof. Claudio La Rocca, chair of the award committee, will give a speech in honor of the prize winner (Laudatio). Further informations on the event can be found in the brochure (in Italian) of the event.
---
Available volums
At the library of the Foundation are available copies of volums of Silvestro Marcucci and other guest authors of the Series "La Ruota" (Lucca, Maria Pacini Fazzi).
The catalog is available at the following link.
For requests, you can get in touch with Dr. Silvia Marcucci
Telephon: +39 327 7058066
Email: contatti@silvestromarcucci.it
---